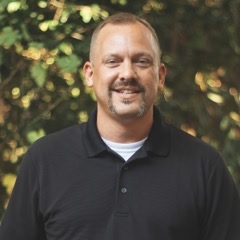 Christopher Lifto
Chris has over 30 years experience in aviation starting when he was 14 flying out of a grass field in Iowa. His interest in accident investigation started nearly 30 years ago when a fatal Bell 47G crash occurred at the state fair in his hometown and he was allowed to shadow the investigative team as a "gopher". Chris' flight experience has spanned from Cessna 150's to Pilatus Porters and Hughes 269s to the United States Army's CH47 Chinook. His military experience started in the Special Operations as a Psychological Operations, Counterintelligence and Counter Terrorism Specialist in the 90's and then becoming an Army Helicopter Pilot flying different types of aircraft in 2001. As such, Chris has deployed and traveled to over 50 countries as a pilot, safety officer, accident investigator and senior advisor to Pentagon, Department of State and Congressional Staff.
During Chis' time as an Aviation Safety Officer and Accident investigator, he became the lowest ranking person ever to serve as the Central Command's Afghanistan area of responsibility Aviation Safety Officer, working to rewrite the Aviator Procedure's Guide for the country. He also investigated over 20 total loss/fatal accidents spanning four continents and seven different countries as one of four Army level Accident Investigators reporting directly to the Director of Army Safety. His accident investigation spanned from Lighter than Air Vehicles to Unmanned Vehicles to Helicopters and Airplanes. He eventually became the Senior Army accident investigator, lighter than air and kinematics subject matter expert to the Army, briefing high level accidents to Pentagon and Congressional Staff. Before retiring, Chris became the Chief of Army Safety Training at the Army Safety Center (Combat Readiness Center). There he managed all Army (green suiter and civilian) Ground and Aviation Safety training including the Army's state of the art crash dynamics lab where he taught accident investigation techniques.
After recently retiring from the Army, Chris has become a safety consultant for multiple Non-Governmental Agencies whose aviation operations span across six continents. As a consultant, he conducts accident investigations and both air and ground safety audits worldwide covering SMS, Aviator and Maintenance Human Factors, Crew Rest Programs, Emergency Preparedness, Aviation Maintenance Management, Hazard Identification, and Operations Risk Management. He also consults on corporate risk management, litigation risk management, and other tertiary corporate risk analysis. He continues to assist Army investigators as a volunteer with kinematic expertise and other on-call assistance.
Chris also started the highest praised Autism Therapy Clinic in southeast Alabama. There, his mission statement is to provide hope to children with autism, parents of children with autism, and to provide the best environment for autism therapists as they practice their needed expertise. He also volunteers as a youth mentor within his community and teaches weekly classes to high school senior boys.