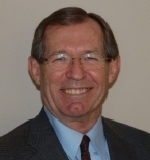 William Fowler
William Fowler is a former Director of the Aircraft Accident Investigation Program for SCSI. Bill draws upon his extensive experience in investigations to deliver a unique perspective not available elsewhere. His depth and breadth of knowledge are a resource SCSI is pleased to offer our students.
Before joining SCSI, Bill was Regional Manager for the Transportation Safety Board (TSB), Atlantic Region with accompanying secondments to Transport Canada Aircraft Services Directorate as both Chief Pilot Fixed Wing and as a Regional Flight Operations Manager. Prior to rejoining the TSB in 1998, he held positions in Transport Canada as Chief, Airline Inspection Division and Chief, Foreign Inspection Division with responsibility for the safety oversight of the major Canadian scheduled and charter airlines, and for foreign air operators operating into Canada, respectively.
Bill's TSB experience includes major involvement in the Swissair 111 investigation and as Investigator-In-Charge of the MK Airlines accident at Halifax, N.S. Other TSB activities have included assignments as the temporary acting Director of Investigations and as a safety deficiency analyst, and also giving numerous safety briefings and presentations.
Bill was a B747 and B757 Captain with extensive international experience in commercial and military flight operations; and additional type ratings include the DA20, CV580, DHC7, L382, B767 and DC8. While with Transport Canada, he also flew the C550 and the KingAir C90A as a training and check pilot.
While in industry, Bill held senior Flight Operations management positions with Nationair Canada and served as President of the Nationair Flight Crew Association. He has experience as commercial and military check pilot, pilot flight instructor, military staff officer and Flight Safety Officer. He is a graduate of the Canadian Forces Command and Staff College, Advanced Management Course, Flight Safety Course, and the French Language Course.